Plumbing Mystic CA, Emergency Plumbing Services
"GPI Plumbing answered an emergency call at 9PM and had people out the next day morning on a weekend excavating and fixed our major plumbing issue within a couple hours. Completely professional and was over all a fantastic experience." – Mike G.

"I had a leak that needed immediate work – otherwise I would have to turn off the water to the whole house until fixed. I Called GPI on a Saturday and they returned my call in an hour. They made it to our place in an hour as promised." – Steve L.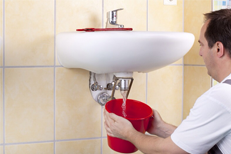 GPI Plumbing services all of Mystic and the surrounding areas! We are available day or night, 24 hours a day, seven days a week. Our plumbers are fast, courteous, and genuinely care about your well-being. We have the knowledge and experience for all your Mystic plumbing needs. We understand how stressful an emergency can be, which is why we will always show up quickly to fix your problem. If you are having an issue with your pipes, drain, faucets, or any other plumbing issue, call us now at 530-550-0157.
GPI is your Preferred Specialist for Emergency Plumbing in Mystic
No one expects they will have to deal with a plumbing emergency, but unfortunately they do happen. Without the proper experience and knowledge, it can be difficult to determine exactly what the problem is and how to correct it quickly and effectively.  By calling an emergency plumber Mystic such as GPI, we will be on our way with our trained experts to fix your problem and get your home or business back to normal quickly. We have the necessary knowledge and experience to provide you with a quick and effective fix to any urgent issue.
We offer:
Quick Diagnosis: Our emergency specialists quickly diagnose any problem, from simple leaky pipe repair or broken pipe repair to toilet clogs and complex sewer troubles.
Fast Action: Once diagnosed, your problem is fixed in the least possible time by our experienced Mystic plumbers.
Responsive Service: Once your problem is fixed, we clean the mess to leave your home in pristine condition.
Well-stocked Vans:  Our vans are well-stocked to handle your emergency needs without delay.
Plumbing Emergencies Require Emergency Specialists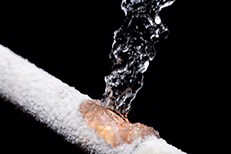 Are you suffering from Burst Pipes, Leaking Drains, Broken Faucets, or a Clogged Sewer? There are many pipes that run throughout your house and connect to your sinks, toilets, washing machine, dishwasher, water heater, garbage disposal and fridge.  Chances are you will discover a problem with one of them sooner or later and you'll need an emergency plumber Mystic CA  company that you can count on.
Emergencies will always catch you by surprise – and at the worst possible time. A simple water leak or clogged drain can quickly snowball into an all out catastrophe, throwing your life into chaos. It's best to get it taken care of right away before it turns into a bigger problem. Our emergency plumbers in Mystic CA are available 24/7!
Frozen, Burst, & Broken Pipes
Frozen, broken or leaky pipe are all inconveniences that can lead to major headaches for your home or business. Pipe burst most commonly happen during the winter months when temperatures drop below freezing. A pipe burst in an attic can cause gallons of water to come raining down into your living room, while a pipe burst on a sprinkler line can go unnoticed until the water comes rushing through window wells or even the walls of your basement. Give GPI Plumbing a call as soon as you notice a pipe burst in order to minimize the damage and get your Mystic plumbing back in order.
Mystic Toilet and Bathroom Plumbing Repair
From kitchen and bathroom plumbing repair to clogged pipes and clogged drain repair, our  plumbers in Mystic CA can handle any problem.  We also offer industrial and commercial plumbing services throughout Mystic CA and surrounding areas. Click here to view some of the cities we service.
Don't panic! Your plumbing emergencies don't have to send your life into a tailspin.
More About Mystic CA
Mystic is an unincorporated community in California. It lies at an elevation of 5154 feet. Mystic is located on the Southern Pacific Railroad. The population of Mystic is approximately 415,428 within a 30 mile radius.
Providing services to Mystic area including 96111.