Drain Cleaning and Leak Detecting in Truckee CA
We use the latest diagnostic Drain Cleaning and Leak Detecting technology to clear and completely clean out your blocked drains in record time.
Right tools for the right job
Hand held units for cramped spaces
Powerful standalone units for main pipes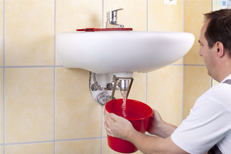 Our specialty is in correctly diagnosing your drainage problems. We help you save unnecessary expenses and prevent future backups that can result in major damage and costly repairs. That is why we never get called to fix the same job twice!
It's important to find and repair a water leak before it causes damage to your property. Leaks can occur in all types of piping either inside or outside. It's ideal to stop leaks before they happen. Regular inspections can help detect leaks early so that they can be fixed before any major damage happens.
Call us now for FREE estimates and top of the line Drain Cleaning and Leak Detecting Services in Truckee!